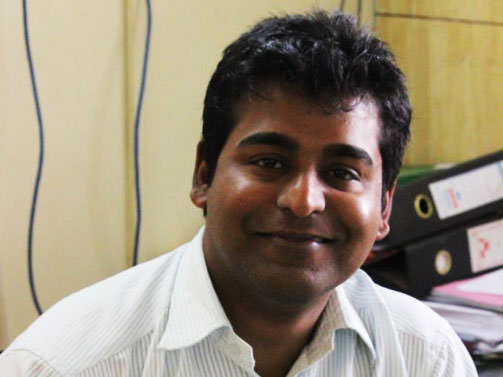 Amit Kasaudhan (Manager – Business Development)
He holds a Master (PGPM) Degree in Management. He is working with Robosapiens Technologies Pvt. Ltd. From last 2 years. He is responsible for Business Generation, Clients Handling, Journey Planning, and various administrative activities.
He is an Innovative Leader with the ability to apply technology to meet the needs of business. Successfully created & transformed businesses and processes. Expert in strategic planning, project leadership and innovation, transformational management, product lifecycle and management, general operations and. Strong leader & motivator for maximum employee productivity, business results, and staff retention.

He is a creative change consultant, executive coach and facilitator. He helps organizations, teams and individuals navigate through volatile circumstances, such as rapid growth, global expansion and frequent reorganizations. Through mind changing, emotionally evoking exercises and guided feedback, he promotes his clients' ability to harness the challenges of change and use them as opportunities for growth. As a result, they learn to not only face change, but excel in the midst of it.
Key Responsibilities:
Monitoring the sales activity performance
Handling customer complaints & analyzing the causes to minimize
Proper communication among the concerned staff
Collection and maintenance of data base of companies
On spot Career Counsellor (Given Information about course curriculum)
Ability to work in team and can handle stress
Core- calling, Operation activity & report preparation
Cash handling and maintain the enrolment detail on Ms excel
Mass mailing, Bulk SMS
Working on leads, which is given by the company