About Robosapiens
Robosapiens Technologies Pvt. Ltd. is India's leading end to end and eminent training provider company, which focuses on education solutions, covering Robotics Education and doing Research & development in Robotics, embedded Systems, Quadcopter etc. We are Ranked among Top Training Institutions / Education Centers and Graded among India's Most Trusted Service Brands. We provide Workshops, Trainings Certifications, DIY (Do It Yourself) Kits to engineering colleges and schools all across India via a good delivery network. We are also pioneer and affluent in (DSM) designing, supplying and maintenance of Robotics Lab equipments with high quality services. The current robotics training system provides a hands-on experience and exposure in the latest technologies to the students. We organized India's Biggest Robotics Championships in Institutions like IIT-Bombay, IIT-Delhi, IIT-Guwahati, IIT-Roorkee etc. Apart from this, we have organized Outreach Programs as well with Technothlon '09 IIT-Guwahati, and Technex '11 IIT- BHU. Every Year, we used to organize our own well reputed fest named RoboTryst in association with Tryst, IIT-Delhi. We have executed Five Successful Editions of RoboTryst with IIT-Delhi and still Our Sixth Edition of RoboTryst is coming soon!!!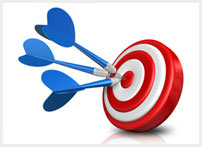 Mission
Our main motive is to promote the Robotics Education among Indian youth by organizing Workshops, Trainings and Competitions at National Level. We saw the enthusiasms among the students of doing something creative so we used to provide them a National Level Platform to perform and to show their creativity. The workshop would help students to enter in the real world of Robotics and to create an aptitude in the limitless field of these emerging technologies. The workshop will guide them to get the feel of Robotics and how powerful and exciting it can be...

Our aim is to provide face to face & Hands-On-Sessions to the candidates which will help them to understand the theoretical as well as the practical aspects of the Robotics World.

The students will definitely learn the basic concepts and can plan to make their career in the Field of Robotics.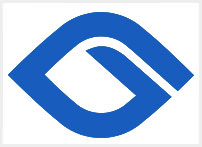 Vision
We want to act as a mediator between Technology & Students to improve their academic performance by providing non-syllabus inputs and Best Robotics Trainings and various Emerging Technologies. Our vision is to empowering youth through high quality & endless education.