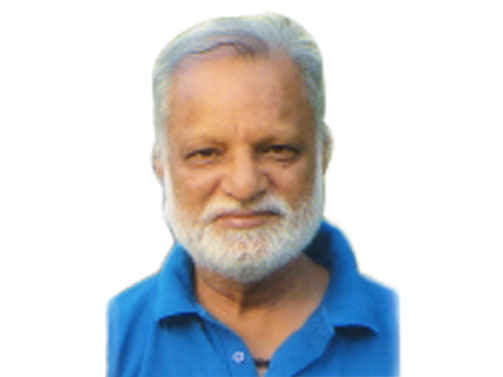 Ajai Kumar (Advisor, Innovation & Technology)
"Science and Technology are panacea for providing solutions to complex social and national issues."

He has dedicated a prominent part of his life to Research, Development and Promotion of Aeronautics and Education , he has been a part of various Important Governmental bodies in India like Ministry of Defense (DRDO), Aeronautics Research & Development Board, Air Headquarters, and Integrated Defense Headquarters for more than 39 years.

He has worked with Dr. APJ Abdul Kalam, Former President of India in DRDO as well as Aeronautical Society of India.


Education:
B.Tech

in Aeronautical Engineering from IIT Kanpur with 1st Division and 1st Position in class

MS

in Aeronautics and Astronautics from MIT (USA).
Career:
1968 – 1976:

He began his career as a part of Research and Development Technology Team in organizations like Gas Turbine Lab (USA), NAL (Bangalore), GTRE (Bangalore).

1976 – 1986:

He was offered a position at the Directorate of Aeronautics, R&D HQs, New Delhi where he headed project evaluation, monitoring and funding of various Aerospace Projects.

1986 – 1989:

He was designated as the Scientific Advisor to Chief of Air Staff at Air Headquarters. He advised on Scientific/Technical problems faced by IAF regarding Design, airworthiness and Flight Safety.

1989 – 2007:

He was appointed as Secretary at AR&DB, Scientific Advisor to the Chief of Integrated Defense Staff (SA to CIDS). Later, he became the Director of Aeronautics at DRDO. There, he gave technical support to DRDO (Aeronautics) labs for project Planning and Policy, funding & Monitoring. He led promotion and funding of Aeronautics R&D at academic and National labs.
He promoted Centers of Excellence in CFD, System Design and Development, Robotics, Composite Structures and Materials.
He interacted with Service Headquarters for ascertaining their needs and evolving strategies for its compliance; and also other scientific depts. for promotion of aeronautics. He even promoted aeronautical education at IITs & other universities/colleges.
He pioneered a full time course in Aerospace at Indira Gandhi Open University with 14 Institutes across India.
He organized and participated in a large number of national and international seminars & visited many countries for bilateral negotiations and training.
Awards:
"Best Outgoing Student" Award and "Best Project" Award at IIT Kanpur.
Financially supported by Massachusetts Institute of Technology, USA through Research Assistantship for Master's Degree.
Distinguished Alumnus (Aeronautical Engineering) Award by Aero Society of India for meritorious Services in the Aeronautical Engineering Profession in India.
Specialized Skills & Achievements:
Technology Management, Promotion & review of Aeronautics R&D.
Futuristic Research and Systems Development.
Indigenization leading to production.
Board member of Society of Indian Aerospace Technology and Industries (SAITI).
Chairman, Delhi Branch of Aeronautical Society of India.
Honorary Secretary General at national level in Aeronautical Society.
Former Member, CII, Civil Aviation Committee.
Former Member, All India Board of Post Graduate Education & Research in Engineering and Technology (AICTE).